POP GROUP ARE TRACTOR DRIVEN - TOWN ROCK ACT RE-EMERGES AFTER 30 YEARS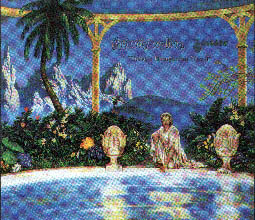 by JAMIE DIFFLEY

It may look like nothing more than a house which has since fell into a state of disrepair.

But some music entheusiasts would argue that a blue plaque should be erected outside number two Dawson Street.

Because back in the '70s the modest terrace house was the nerve centre for local band TRACTOR. The band recorded songs on minimal recording equipment and which only now - nearly 30 years later - is being released.

Drummer Steve Clayton lived in the house with his parents and he has made an emotional return to his home town to launch the new album from TRACTOR.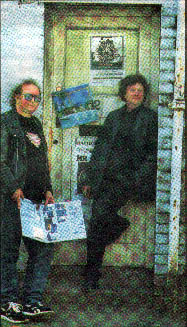 "My mum and dad were wonderful about the whole thing" said Steve, who for the last 15 years has lived in Hebden Bridge. "It was a very professional set up and there was a continious stream of people coming through all the time, but mum and dad were cool about it."

The album - entitled "Steve's Hungarian Novel" - is a selection of TRACTOR songs that wee never released at the time. Initially signed to Radio One, John Peel's Dandelion label, the band, which started off under the guise "The Way We Live" released four singles and two albums. When the label folded there was an abundance of home grown material with no obvious outlet.

"We thought we were better off releasing it ourselves in the 80's but that was about 15 years too late," said Steve. "People do it all the time now but then bands didn't set up on their own. By having out own studio we were always considered ahead of the game and that's why people liked us."

Since their early inception in the early '70s TRACTOR which had Steve and school pal Jim Milne at its core - have continued to be successful. Throughout the years they have held a loyal fanbase throughout Europe and America and in 1996 the band played a one-off gig to celebrate the now legendary Deeply Vale Festivals.

"That started off in Heywood too" said Steve "I think we were in the Seven Stars when someone had the idea of a free festival. It was hard work and after spending two days setting it all up I then had to go on stage and play, but it was absolutely wonderful."
The album is out on Monday on Ozit Records.