Atlantic Soul Machine "Black White and Blue" (OZIT CD 101)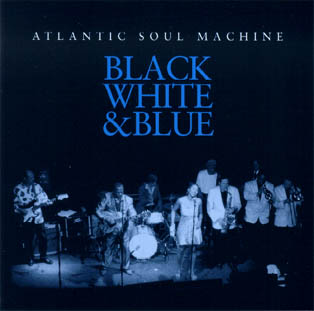 Atlantic Soul Machine - a band synonymous with everything that's good about soul, Motown and funk.
Atlantic Soul Machine's line-up for this album features Serge Feys and Rudy Cloet from Rufus Thomas' Band, Eddie 'Tan Tan' Thornton from Georgie Fame and the Blue Flames, American vocalist Mal Nixon from the Fantastic/Roy Ayers, and trombonist Pete Lamont, veteran of Geno Washington's band - to name a few musicians on the album.
"What's a certainty is that they can lay down some soul..."
"Atlantic Soul Machine have made the best soul record ever recorded in Wandsworth..."
"They can funk it up when required and can also turn on the blues!.."
(ECHOES MAGAZINE, 2000)

A superb soul, blues and funk album from OZIT RECORDS!
Track Listing
Shakey Ground
What Have I Got To Do To Prove My Love For You
6345789
Black, White And Blue
Funky Goodtime
With These Hands
Witch Queen of New Orleans
Dr. Feelgood
Scamming
I Take What I Want
Pass the Peas