David Bacha Band - No Sleep Until After Stonehenge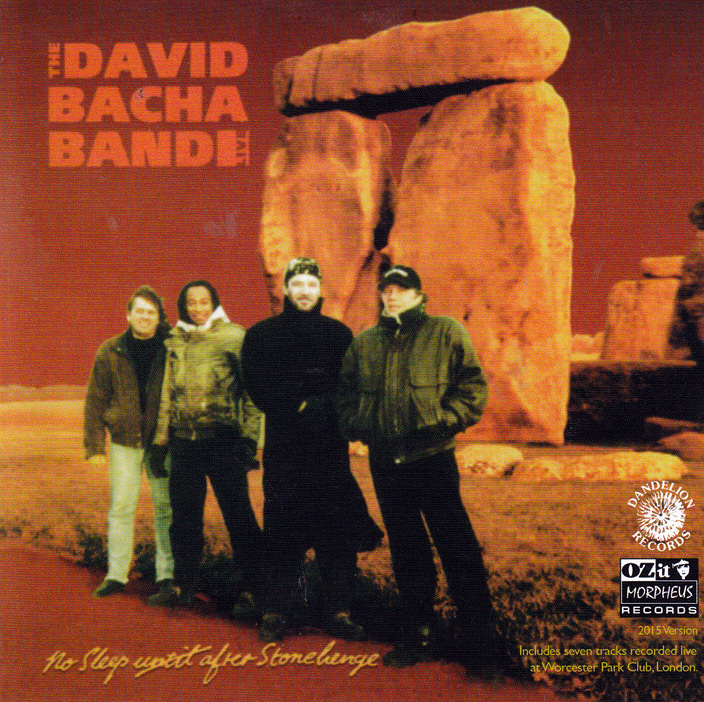 Ozit CD 41
This is the second album from legendary Toronto, Canada, and Cleveland, USA guitarist David Bacha. He is a singer/songwriter and guitarist, now to be found around the gigs in the famous Yonge Street in Toronto. Having resided in Toronto for some time now, David was born in Cleveland, Ohio, (widely regarded as the spiritual birthplace of rock'n'roll, as famed disc jockey Alan Freed came to fame while broadcasting for a Cleveland radio station).
David Bacha grew up "across the block" from Joe Walsh, who always had a bigger and better amplifier than Bacha, and, as a young man, jammed with the likes of Walsh, Eric Carmen (later of The Raspberries) and Bob Seger, whose band he joined at one point.
The album "No Sleep Until After Stonehenge" includes 7 tracks recorded at Pete Feenstra's legendary Worcester Park Club in London during an extensive tour of the UK and 5 other tracks from David's career.
Track listing:
1. Thrill Has Gone
2. Hard Times in the Land of Plenty
3. Jesus Just Left Chicago
4. On the Dark Side
5. M25 Orbital Blues
6. Open Up (Let Me In)
7. Seeds and Stems
8. I'm Going Home
9. Nine to Nine
10. Follow Your Heart
11. (Don't Fear) The Reaper
12. Lamb Lies Down on Broadway