After extensive touring in Canada/North America, the legendary Big George and the Business are back with a new CD album (their fourth!) and are about to tour Scotland and the rest of the UK - George Ross Watt originally crafted his skills as guitarist in the James Dewar Band (James Dewar was also a member of Stone The Crows and The Robin Trower Band). After George parted company with James Dewar he started sifting the Scottish music scene for the players he needed for Big George and the Business, teaming up with long-time ally Shifty on bass. The band have played the Montreal Blues Festival in Canada on several occasions and have built up a strong following in Canada, as well as their cult status in their native Scotland, in England and many parts of Europe. Big George has also been seen on Scottish and English TV over the last couple of years, performing his own material and also as an actor playing a musician. Comments by reviewers of the band's recorded work and live gigs have included:
"…all in all George is a one-off with a fine band and a batch of songs to match his guitar prowess."
"…if you've an ear for modern urban blues-rock songs that mean something, delivered with gusto without bullshit or
pretence, then check our Big George and the Business."
"…this band are an institution in Scotland, although some argue that they should be in an institution."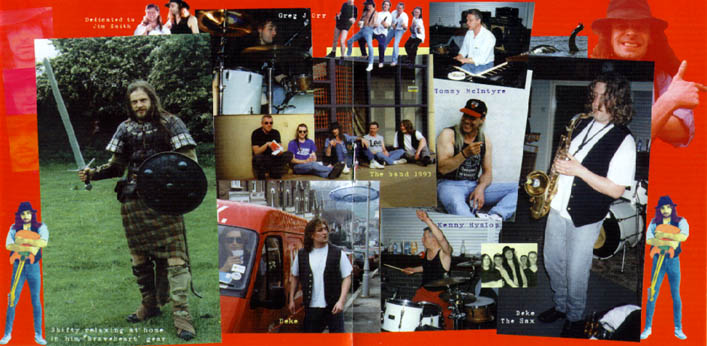 Track Listing
1. So Many Roads
2. Raglan Road
3. All Fools' Day
4. When The Gypsy Casts Her Spell
5. Victoria
6. Jesus Gonna Make It Alright
7. Tower Hill Road
8. Ain't Nothing Left
9. Let My Love
10. Tonight The Bottle Let Me Down
11. You Can't Always Get What You Want