News
August 18, 2015
Billy Fury Rarities - Volumes 15-19
Further volumes in the Billy Fury Rarities series.
V. 15-16 are available as a set of two for £69 including postage inside UK; add extra £7 outside UK
V. 17-18 are available as a set of two for £69 including postage inside UK; add extra £7 outside UK
V. 19 is £12 plus £3 P&P inside UK, £5 P&P outside UK.
These are limited run CDs and will not be going to any other retailers.
---
August 21, 2011
Billy Fury Rarities - Volumes 13 and 14
Two further volumes in the Billy Fury Rarities series.
15 tracks on each CD - of rare versions of Billy Fury performances and what is probably the most important Billy Fury find for years - one track on each CD is taken from a rare early acetate of a recording of Billy Fury rehearsing acoustic guitar chords for a recording session. Yes, just Billy rehearsing on acoustic guitar - the acetate recording is dated 1959.
Each volume comes with a superb full colour foldout CD booklet with a few previously unseen images of Billy Fury.
Owing to the high cost of the purchase of the two acoustic guitar acetate tracks for the Billy Fury archives, each CD is £23 plus £3 P&P inside UK, £5 P&P outside UK.
These are limited run CDs and will not be going to any other retailers.
---
April 18, 2010
Billy Fury 70th Birthday Special Editions - Rarities Volumes 11 & 12
To celebrate what would have been Billy Fury's 70th birthday, we continue with our popular rarities series - with the Special Birthday Editions, Volumes 11 and 12.
18 great tracks on Volume 11; 21 great tracks on Volume 12. Fold-out birthday CD booklet.
Price each: £19.90 plus £3 P&P inside UK, £5 P&P outside UK.
Not available in shops - very limited supply - the rarities series has become much sought-after and a couple of complete sets went for a very high price at a recent music memorabilia auction!
Order from 17th April 2010 for delivery in about 14 days.
---
February 21, 2010
Billy Fury - Maybe Tomorrow DVD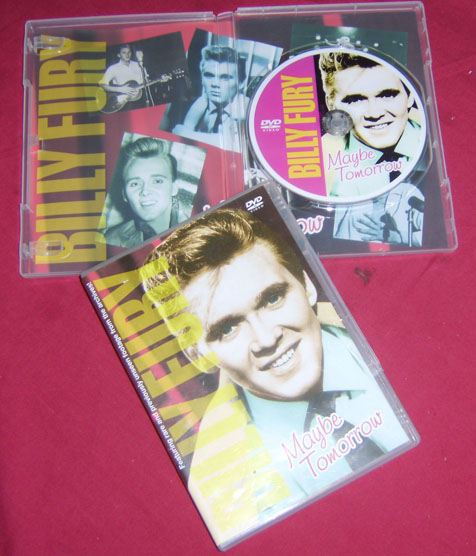 £26 + plus £3 P&P inside UK, £5 P&P outside UK.
Features some very rare, previously unseen film footage of Billy Fury with a soundtrack of some interesting songs from Billy's career
---
Billy Fury 25th Anniversary DVD
Only a few numbered, signed, certificated copies left now - the signed certificated version was always going to be rare with it containing the eight extra postcards and the certificate, but no one expected it to virtually sell out so quickly and for it to be resold second hand at over £70 in some places! Snap a new one up now whilst some are still left - remember, only Ozit-Morpheus website and www.billyfuryofficial.com sell the signed, certificated version with the special extra set of postcards!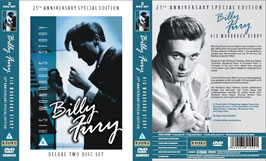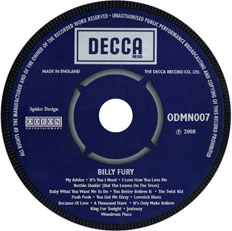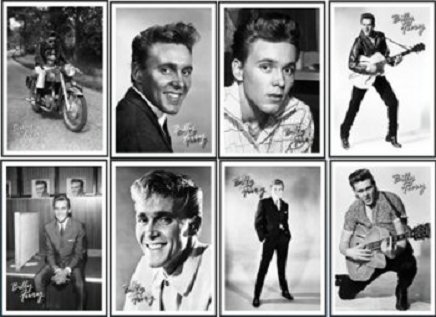 (click above to view full size images)
January 28, 2008 was the 25th anniversary of Billy Fury's passing.

To commemorate this date, Ozit-Morpheus Records, Billy Fury Ltd. and The Wycherley Family, in conjunction with Odeon Entertainment, released a special version of the 25th Anniversary DVD, "His Wondrous Story".

The special numbered certified Limited Edition CD/DVD box set contains a numbered certificate signed by Billy's mum and brother. It also includes an extra set of eight Billy Fury colour postcards. This special limited run set with the signed certificate and the colour postcards set is only available via mail-order from Ozit-Morpheus Records/Billy Fury Ltd.

The special set contains:

His Wondrous Story DVD
Additional Music CD - 16 tracks of Billy Fury
Extended DVD booklet
Eight black and white postcards
Eight colour postcards
Hand-signed certificate from Billy's family
Special silver anniversary slip over sleeve for the case

Price is £145 + £6 post inside UK, £12 outside UK

Order now!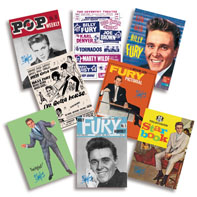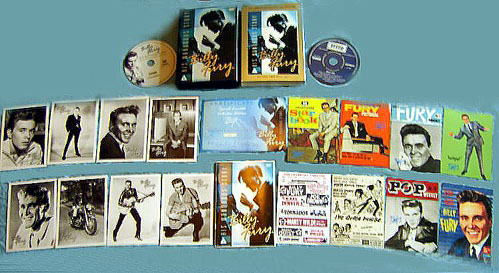 (click to view full size image)
---
July 3, 2009
CD Rarities Volume 10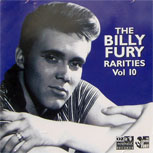 (click above to view full size images)
This CD, Volume 10 in the rarities collection, is not available in the shops and possibly never will be. Only available from Ozit-Morpheus records via mailorder.

18 tracks - two-thirds are rare live recording, one-third - rare live studio material.
OZIT CD 90
Price £16 plus £3 P&P inside UK, £5 P&P outside UK.
---
March 19, 2009
Over 20 tracks of Billy Fury rarities on each CD
Full litho printed booklet and inlay
Very rare short-run CDR albums - part of the Rarities series which now run from 1 to 9
Volumes 1 to 5 are the rare ones and are available at £16.75 including P&P per volume
---
February 20, 2008
The Record Collector magazine has published a new feature on Billy, read it here:
---
February 16, 2008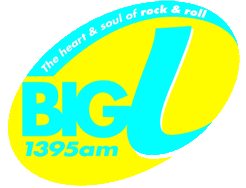 International radio station Big L 1395AM / Sky Digital 0190 will be featuring Billy Fury on its hugely popular programme, This Sunday At Nine, this coming weekend.

Hosted by former Radio 1 DJ, Mike Read, the hour-long programme will feature classic Fury tracks, forgotten gems, as well as the songs that helped shape him.

The show airs this Sunday (17th February) at 21.00. It repeats next Wednesday (20th February), also at 21.00.
---
February 2, 2008
CD Rarities Volume 9

(click above to view full size images)
Special 25th Anniversary Limited Edition CD Rarities Volume 9 is now available!
Each one is hand-numbered on the back.
If ordered from this website, it comes with a set of 8 Limited Edition colour postcards of Billy Fury to celebrate his 25th Anniversary.
The price is £14.75 inside the UK; add extra postage outside.
---
July 12, 2007
Buyer Beware!
Some merchants are selling a bootleg version of the official DVD by Odeon Entertainment - it is appearing at record fairs, etc. and does not have the DVD booklet in the case or a blue case. Buying a bootleg product deprives Billy Fury's family of their royalties and all the people who have worked hard on the film - of their investment of time and money.
---
Christmas 2005 News!
7 new limited edition CD volumes of Billy Fury Rarities are to be released by Ozit Morpheus Records in collaboration with Sound of Fury Records and the Wycherley family.

Volumes 1 to 6 are to be priced at £14.75 each (including postage inside the UK) and will only be available via mailorder or phone (they will not be appearing in shops). All have full colour Billy Fury booklets and contain rare tracks.

Order now for delivery before Christmas!

Volume 7 will only be available to those who buy a ticket for the Billy Fury Show at Southport Theatre on 17th June, 2006, as it will be a special release for that night.

The show at Southport will feature Jason Eddie performing a tribute to his brother Billy Fury, Liverpool Express, The Passionettes and the Everly Brothers tribute band, Two Of A Kind. More artists to be announced.

Order now!
---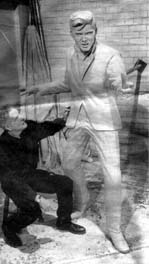 Saturday, 19th April 2003
The unveiling of the bronze statue of Billy Fury in Liverpool
To celebrate this, Billy's mother and brother held a special concert in the lavish surroundings of Liverpool's Philharmonic Hall, Hope Street in Liverpool that same evening!

Compere was BBC Radio Merseyside DJ Frankie Connor.

Guest of Honour: Billy's mum Mrs. Jean Wycherley
Musical guests:
Jason Eddie/Albie Wycherley performed a set of Billy Fury songs as tribute to his brother

Colin Paul and The Persuaders performed a great Rock'n'Roll + Elvis set

Tommy Bruce

Wee Willie Harris

Rockin Horse

Also on display at the concert were Billy's first ever guitar and his first demo record!