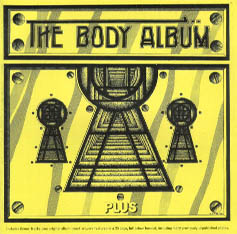 Body, a five-piece band from Liverpool, are actively working in the UK in 1997. They are "the sound and the soul of the late nineties", with roots in the seventies and eighties - they performed at the legendary Merseyside club, Eric's, and toured extensively in Europe during the 1980s. Formed in 1971 by guitarist Tony Alliston, his brother Gary Alliston (drums) and bass guitarist Ronnie Nelson, the band earned a well-deserved following for their 'spacey' live shows, described by reviewers as "like an early Pink Floyd, or a dirtier Moody Blues". This CD also features John Bleasdale (keyboards), who joined the band from Pegasus, who were forerunners of OMD (Orchestral Manoeuvres In The Dark).
The original 1981 LP, 'The Body Album', released on the band's own Recession label, is highly collectable and very rare, to the point where any copy which has recently become available in Japan changes hands for UKP250! Most of the album was engineered by John Brierley, the original third (non-musician) member/engineer of The Way We Live/Tractor, who engineered/produced that band's two classic albums for Dandelion Records, the label for whom he also engineered albums by Beau (John Trevor).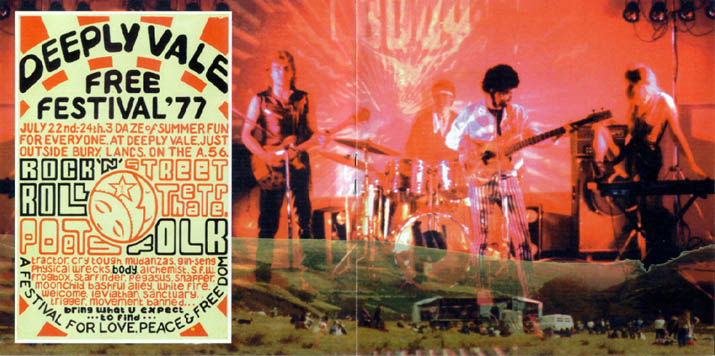 Heralded for its 'early Dave Gilmour' or 'early Dave Brock' spacey guitar style, 'The Body Album' has the raw qualities of a less sophisticated Pink Floyd or a less heavy Hawkwind, and is said to be "appreciated by listeners who spend time at gigs, or listening to albums, in a horizontal position."
This CD version of the album has a running time of over 77 minutes, and includes a full colour 20-page booklet designed by Steve Hardstaff, incorporating the contents of the original 12-page booklet which accompanied the LP and was designed by a close friend of the band, the late Steve Tallon.
As Body had written a song during the 1980s titied, 'I've Got My Ticket For The Falkland Islands', which is previously unreleased (and is now one of the four bonus tracks here), but comes from the same era as the rest of the LP, it is fitting that the CD booklet should include some of Steve Hardstaff's set of eight anti-war prints from the Falklands War Exhibits at London's Imperial War Museum.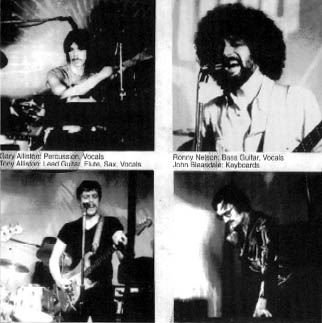 Track Listing
1. The Sun Will Never Shine On
2. Brave New World
3. Lights Out
4. Silver Lady
5. Cheater
6. Andromeda
7. Vacant
8. Icopath
9. T.M.*
10. I've Got My Ticket For The Falkland Islands*
11. The Bardo Experience*
12. Space Infinity*
*bonus tracks