Don Van Vliet "Son Of Dustsucker" - the Roger Eagle tapes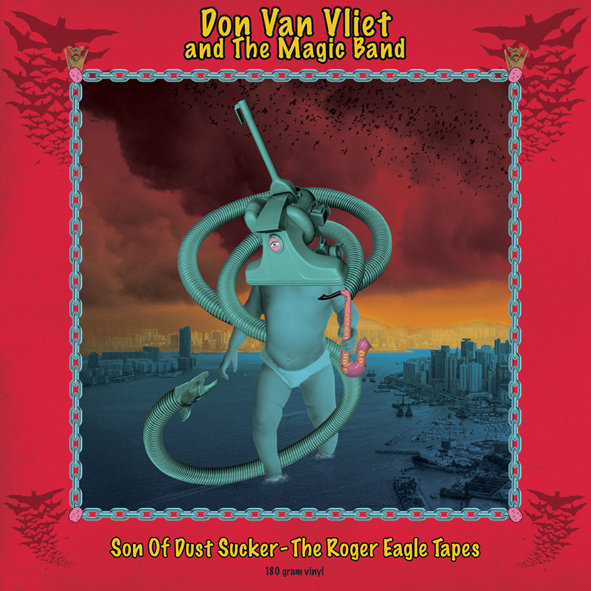 Ozit Dan LP 8020
Limited Edition of 1,000, numbered 180-gram vinyl LP, gatefold sleeve, purple vinyl.
Sleeve design by legendary Led Zeppelin designer Steve Hardstaff (Jacuzzi).
When Don Van Vliet sent these reels to North West promoter Roger Eagle in the '70s to make sure they got released in the UK, they became the stuff of legends.
Track List
Side 1
1. Floppy Boot Stomp
2. Owed Tí Alex
3. Harry Irene
4. Flavor Bud Living
5. Human Totem Pole
6. Bat Chain Puller
Side 2
1. Brickbats
2. Apes Ma
3. A Carrot Is As Close As A Rabbit Gets To A Diamond
4. 81 Poop Hatch
5. Seam Crooked Sam
6. Odd Jobs