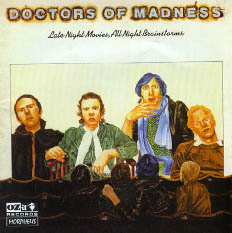 Their classic Polydor album digitally remastered from original studio masters with full co-operation of Richard 'Kid' Strange. Plus two live songs from the last gig of the Doctors Of Madness (one co-written and performed with T.V.Smith) and three acoustic versions of the album tracks newly recorded by Richard Strange.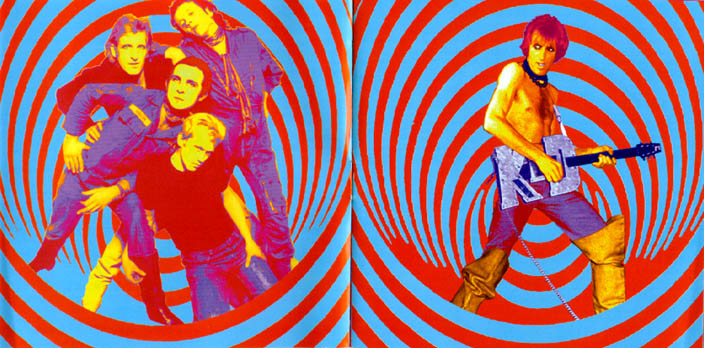 Track List/Running Order
Original Album Studio Recordings
1. Afterglow
2. Mitzi's Cure
3. I Think We're Alone
4. Waiting
5. The Noises Of The Evening
6. Billy Watch Out
8. Mainlines
Extra Original Studio Recordings
9. Doctors Of Madness
Extra Acoustic Tracks
10. Mitzi's Cure
11. I Think We're Alone
12. B-Movie Bedtime
Extra Live Tracks
13. Marie & Joe
14. Who Cries For Me
Almost 74 minutes of Doctors Of Madness. Digitally remastered from the original studio masters. With full detailed biographical booklet - inner pages by Ozit's commissioned designer "Wacky Steve Jacuzzi Hardstaff".
Many rare photos and paperwork from the collection of Richard Strange are featured in the amazing CD booklet.
Paul Morley wrote of The Doctors Of Madness in the N.M.E.:
"…an obsessive search for realisation through some kind of Zen-Burroughs-ism"
"…The Doctors a perverse concealed gift"