Fast Cars and The Fall, Goldmine - October 2005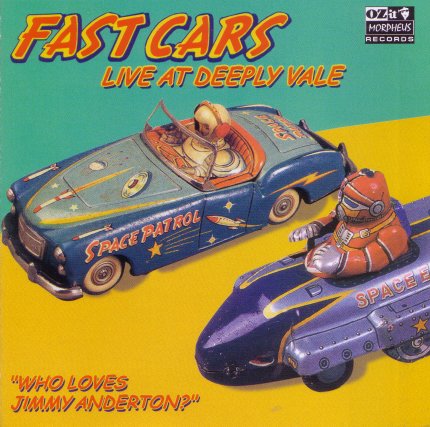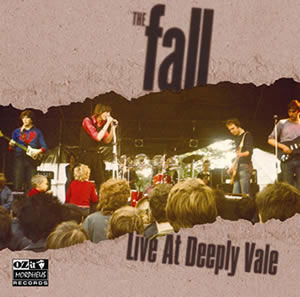 Another recent rediscovery across the ocean has been the rich history of the Deeply Vale festival, a mid-late 1970s institution that might never have eclipsed the likes of Reading in the public eye, but which nevertheless brought some astounding talents to an unsung corner of the country Ė in this case, a field on the outskirts of the northern town of Rochdale. Now this remarkable archive is coming to the fore, courtesy of the Ozit label Ė a few months back, we saw a 2CD Steve Hillage live set; this month, Fast Cars and the Fall emerge from the vault.

The Fast Carsí 'Who Loves Jimmy Anderton?' is a reminder of a band that, for many years, was considered a mere footnote in the annals of punk, just another group of never-weres that formed in the fiery excitement of the late Seventies UK. They gamely trotted around their hometown, released a few singles, and then disappeared back into obscurity, from whence they were duly installed as the object of a later generation of Japanese collectorsí desires, for the very scarcity of their records.

Those spiraling prices would eventually prompt Fast Cars to reform and take to the road once more. This album, however, captures them in their 1979 heyday, playing before an enthusiastic crowd at Deeply Vale and, though the sound is acceptable and the mix is middling, the Fasties themselves are in fine form, storming through an incendiary 11 song set, and though it does all sound a bit crash, bang, wallop, the bandís hooks still manage to shine through.

The Fallís 'Live At Deeply Vale', too, suffers somewhat from the sound quality, but that does not detract from the sheer historical importance of the set, one of the few live recordings to survive from this early period in the bandís history. The bandís antecedents are as clear as they would ever be - the rage of The Stooges, the repetitive drone of The Velvet Underground, the dark cacophony of Siouxsie & the Banshees, and occasionally twisting through the buzzsaw pop of the Buzzcocks, all delivered up in a blaze of beats, a thrump of bass, a blizzard of guitar, and an angry swirl of keyboards.

Punk fire, Gothic gloom, and with a wondrously ramshackle approach to song structure, The Fall werenít entirely alone in their musical vision, but still conjured up a sound so unique it enthralled millions for decades to come. Thus, even with all its flaws, this album is a worthy monument to their fiery beginnings.