Greasy Truckers Party 2002-2003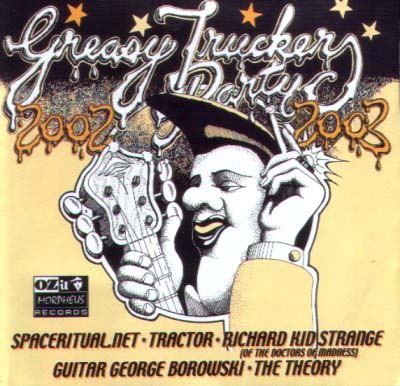 The convoluted saga of Hawkwind took another major twist with the launch, in the early 1990s, of former members Nik Turner and Del Dettmar's own variation on the band, the sensibly named Nik Turner's Hawkwind. A decade on from that outfit's sweeping revitalization of all that "classic" Hawkwind represented, Turner and Dettmar resurfaced with SpaceRitual.net, packing the line-up with sufficient other band alumni to catapult the entire caboodle some 30 years back in time, to an era when even "Silver Machine" was still to be written.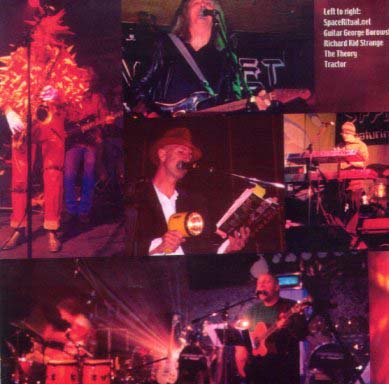 Greasy Truckers Party 2003 captures this new outfit's recorded debut, with four songs recorded live at various shows around the UK during 2002-2003 - Hawkwind classics "Brainstorm" and "Children Of The Sun" are joined by Turner's latter-day "Watching The Grass Grow", and the self-explanatory "Sonic Savages" and, truly, the group's performances here render any revivalist-shaped fears immaterial, as the likes of Dave Anderson, Terry Ollis, Thomas Crimble and Mick Slattery join the ringleaders in piecing together a remarkable portrait of the early Hawks in all their searing glory.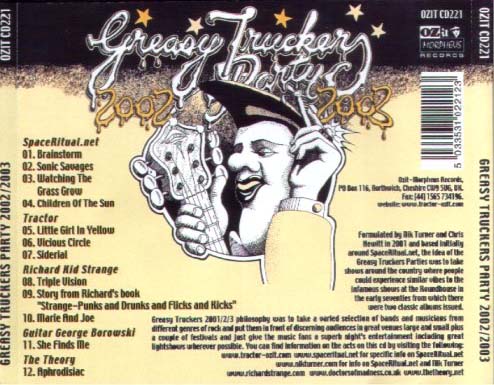 SpaceRitual.net are only the headliners on this set - sets by Tractor, former Out guitarist 'Guitar' George Borowski, The Theory and one-time Doctors Of Madness frontman Richard Strange are also included, with the latter turning in an especially enjoyable acoustic performance. But it is the ghost of Hawkwind that dominates here - a ghost that takes on even fuller, and more tangible form than many of the mothership's own recent activities.

Dave Thompson