Joy Division
In The Studio With Martin Hannett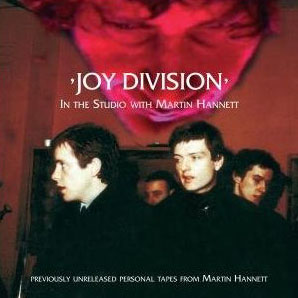 Catalogue Number: INTERSTATE10798
Number of Discs: 2
Label: Interstate
Release Date: 16 June 2008
PRICE: £13.99
Formats: CD, Heavy Vinyl LP
One of the most important Joy Division discoveries ever - with the approval of Martin Hannett's family - Martin Hannett's own mix tapes of the 1978-1979 Cargo Studios, Rochdale sessions plus Hannett's other mixes of songs and sound effects probably from Strawberry and Britannia Row.

Martin Hannett had a habit of running quarter-inch tape machines throughout all Joy Division recording sessions and had an agreement with the band and Rob Gretton and Tony Wilson to create his own versions of the recordings. He would often go into the various studios without the band, continually remix what he had recorded on those tapes and experiment, feeding the results through his AMS delays and playing around with synthesisers. It is Martin's use of these weird and wonderful sound effects and synth sounds that made Joy Division studio recordings stand out above any other punk or post-punk band from that time and this CD gives an insight into the sounds Martin Hannett had in his head and what he fed into the Joy Division sound mix.
This is a double CD set from Interstate/Dandelion with a 10-page biographical booklet about the tracks on the disc.
Tracks included many with multiple versions are: Digital, Glass, Atmosphere, Dead Souls, Ice Age, N4 (Decades), Eternal.
Also features interviews and many of the original sound samples.