Kevin Lamb - Sailing Down The Years
(Kevin's Personal Mixes)
OZITCD117
Release Date: 26 July 2010
Remaster of the superb and rare 1978 album from Kevin Lamb featuring Andy Summers of The Police on guitar on 4 tracks. With 5 bonus cuts.
Musicians on the original album tracks include Andy Summers, Ray Cooper, Junior Marvin, Steve Gould, Mickey Feat, Billy Livesey and Dave Dowle.
Superb 8 pages of biographical information and photos in the CD booklet.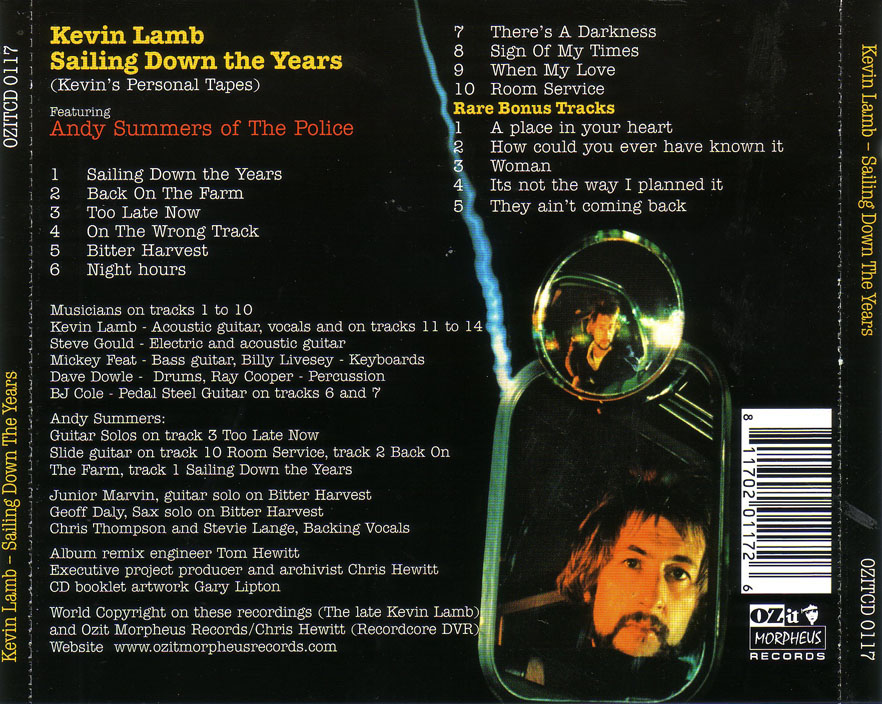 Track Listing
1. Sailing Down The Years
2. Back On The Farm
3. Too Late Now
4. On The Wrong Track
5. Bitter Harvest
6. Night Hours
7. Thereís A Darkness
8. Sign Of My Times
9. When My Love
10. Room Service
Bonus Tracks
11. A Place In Your Heart
12. How Could You Ever Have Known It
13. Woman
14. It's Not The Way I Planned It
15. They Ainít Coming Back