String Driven Thing "The Steeple Claydon Tapes"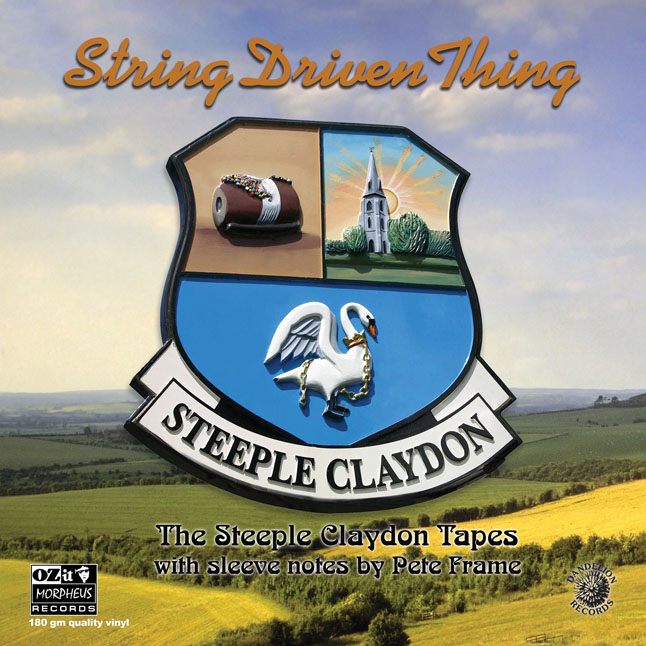 180-Gram Gatefold Sleeve Blue Vinyl
Individually Numbered Limited Edition of 300
Extensive sleeve notes by Pete Frame (Rock Family Trees and Zig Zag) and Chris Adams
OZIT DAN LP 8021
In the 1970s, Chris and Pauline Adams of String Driven Thing moved to a bungalow called Little Rising in the village of Steeple Claydon in Buckinghamshire.
The villages in that area were home to promoter Dave Stopps, who ran Aylesbury Friars (and later managed Howard Jones), and Pete Frame, editor of Zig Zag magazine along with John Tobler.
Pete Frame recalls going round to the bungalow with John Otway to hear recordings that Chris and Pauline were working on. Until this release, these recordings have never been heard - here is your chance to enjoy!
Track List
Side A
1 Santa Monica Friend 2.58
2 Jamaica Bridge 2.51
3 New York 2.50
4 The Clown 3.05
5 Dear Morgan 2.52
6 Photograph 3.22
Side B
7 The Eagle 3.41
8 Donít Make Me Fall 3.09
9 Patch It Up 3.42
10 If Only The Good Die Young 3.49
11 Right At The Time 2.41
12 Last Matinee 3.58