Originally released in 1973 by Charisma Records, "The Machine That Cried" was String Driven Thing's third LP and was released at the time in a form which omitted ten minutes of the epic 12-minute track, "River Of Sleep". This version (released in 1996) is the first to ever reflect the band's intentions when the album was recorded.
Based around the nucleus of vocalist/rhythm guitarist/songwriter Chris Adams, his wife Pauline Adams (vocals) and Grahame Smith (violin, later with Van Def Graaf Generator and Peter Hammill), String Driven Thing's early style was likened to that of the Byrds, and early songs written by Chris Adams shows the influence of Bob Dylan, but the introduction of Grahame Smith made the group's sound unique.
Soon after recording this album in 1973, String Driven Thing were the opening act for the "Foxtrot" tour by Genesis, but they allegedly stole the tour after winning five encores at a show in the English Home Counties, which was regarded as inappropriate behaviour for a support act.
With 8-page booklet containing both contemporary and current photographs of band members, and with three bonus tracks from the same period, two never previously on CD, "The Machine Cried" features an alternate version of the still much played single from the 1970s, "It's A Game".
British national daily "The Gaurdian" called this LP "a staggering achievement" in 1973, and "MOJO" magazine in 1996 described it as "a much hailed album".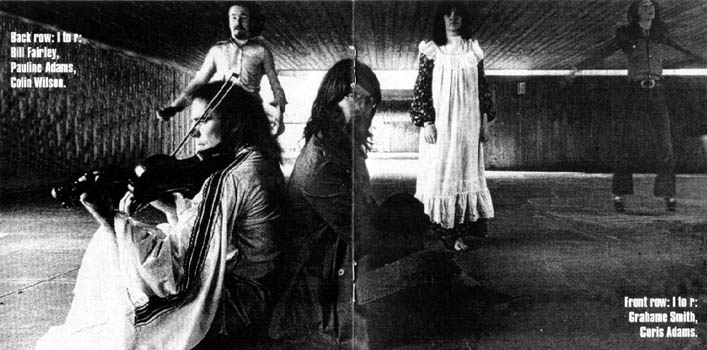 Track Listing

1. Heartfeeder
2. To See You
3. Night Club
4. Sod Down The River
5. Two Timin' Rama
6. Travelling
7. People On The Street
8. The House
9. The Machine That Cried
10. River Of Sleep
11. If Only The Good
12. Its A Game
13. Part Of The City