String Driven Thing - Live on the Foxtrot Tour (40th Anniversary)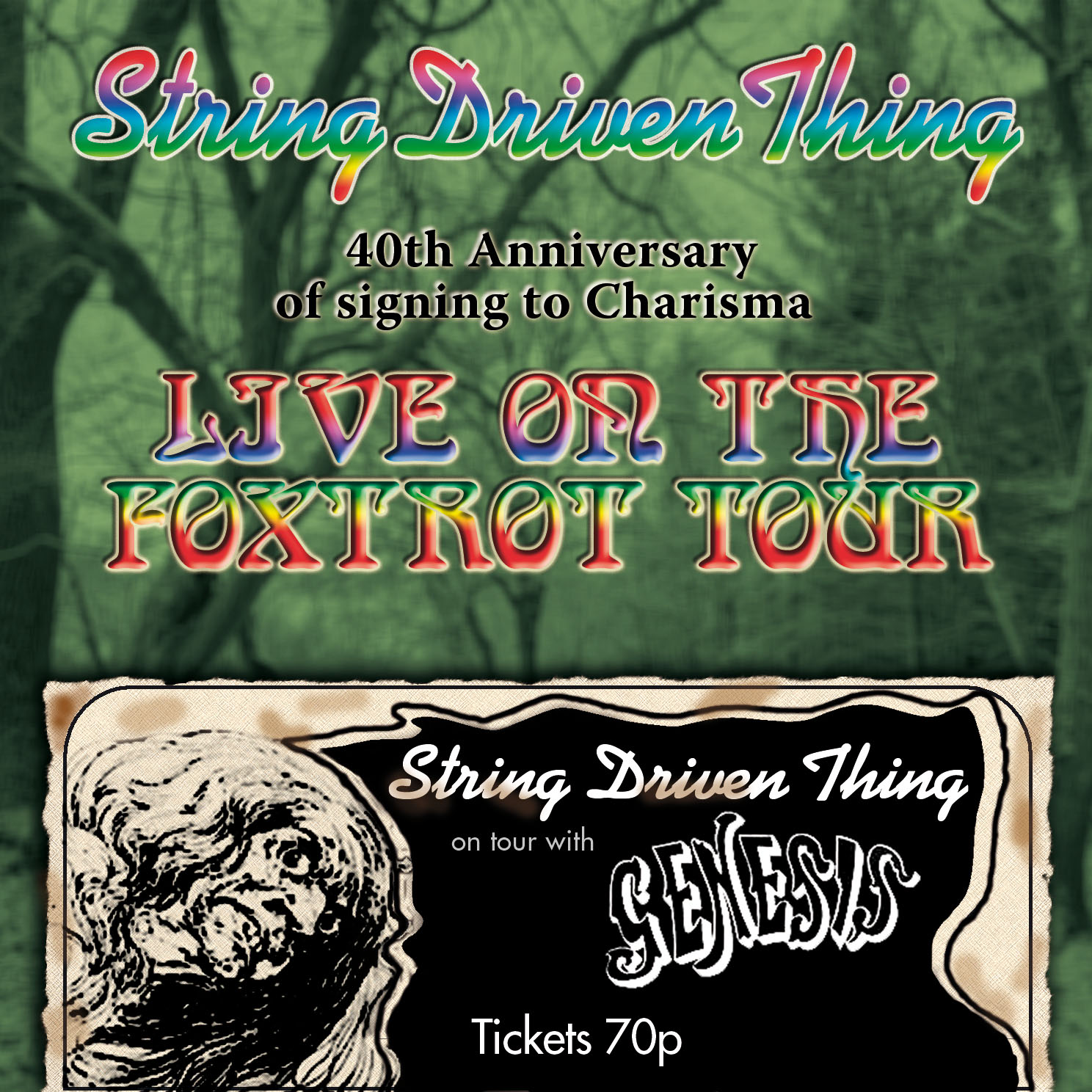 An amazing document of a long-gone era when magic was palpable from the venerable Scottish folkers.
Back in 1973, a concert recording wasn't that cheap to preserve a support artist's set for posterity but, as SDT were stealing the air from headliners GENESIS almost every night - and eventually got booted off the trek - someone at Manchester Free Trade Hall wisely decided to run the tape. The result, on its 2012 release, was stunning enough for the band to reform and mark the 40th anniversary of their signing to Charisma and of their debut on the label whence all bar one of these songs come.
There's a wonder and tension in the masterful build-up from the humble, if intense, bluesy shimmer of "Let Me Down", where Grahame Smith's acidic violin cuts through Chris Adams' strum to spice up his and Pauline Adams' frenetic singing, to epic, mesmerizing, "Csardas"-embroidered tapestry of grand finale, "Jack Diamond". On the way, the group's biggest hit, "Circus", outgrows its studio version to create a genuine traveling show atmosphere, after the pace and the path take an adventurous turn with pseudo-traditional ballad-cum-march "Then I Met The Lady", which seems to have never made it onto vinyl but evokes a round of applause here that's reciprocated with a rocking, percussion-shaken and banshee-haunted "My Real Hero". And while "Regent St Incident" soothes the excitement in the sweet cabaret manner, the country vaudeville of "Hooked On The Road" throws the merriment back on track.
It was too much for Phil Collins, even though Peter Gabriel is said to encourage SDT play encores. Off the road, all of these threads would be woven later in the year into the brilliant "The Machine That Cried" yet, sadly, the momentum of that monumental tour had already been lost.
****1/2
Dmitry Epstein, DMME.NET, 2012